Lyhyesti suomeksi: Kollegojen syntymäpäivien juhlistaminen työpaikalla voi tuntua kiusalliselta ja pakolliselta kakkukahvittelulta. Emblicalla olemme juhlistaneet syntymäpäiviä tavalla, joka tukee yhdessä tekemistä ja luovuutta.
Happy birthday! Another lap around the sun!
Company birthday celebrations can feel repetitive, forced, and all-around awkward. People gather around to eat cake while complimenting the mundane fact that we all get older, every day.
Even though boring events are common, at best birthdays are fun communal experiences and something to look forward to. If executed with care, these events can strengthen the bond between people and help build team spirit.
Of course, this is a lot to expect from a company birthday. However, there is a simple recipe for achieving this effect (spoiler alert: it does not include cake).
So, how do we celebrate?
To put it simply, we allocate a little time to create a small & customized project as a gift for each employee. Many times the project is a funny image or a video, but when the inspiration really strikes, we code some wacky projects that correspond with our colleague's interests.

We secretly create our gifts and reveal them on the actual birthday during a video meeting. This makes for a fun and relaxed project which is equally enjoyed by the creators and the recipient!

Here you can find some examples of our birthday coding projects!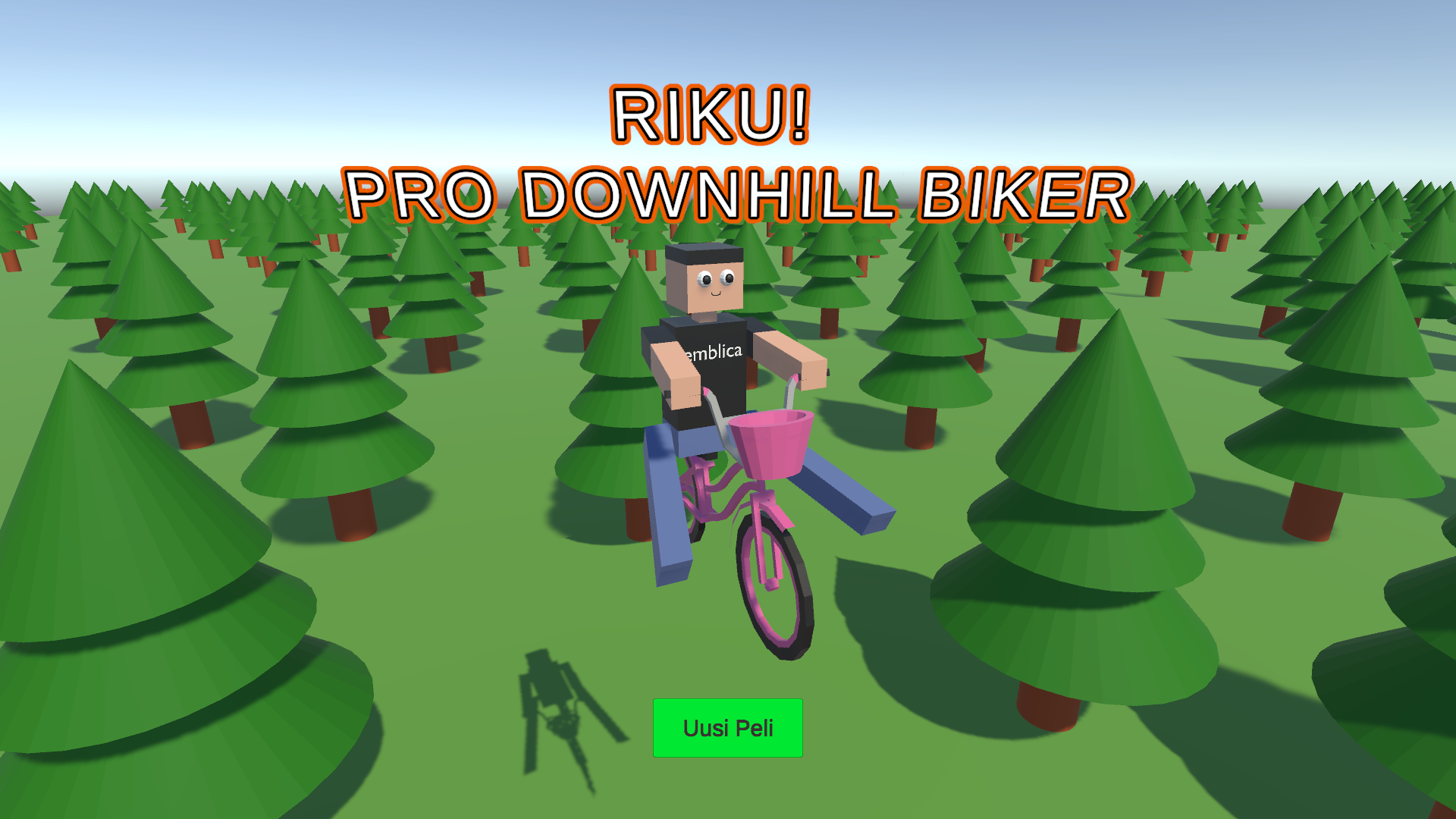 1) Riku! Pro downhill biker
Based on the classic 90's game SkiFree, Riku! Pro downhill biker brings you the experience of a leisurely forest ride - which suddenly turns into a chase of a lifetime. Try and see if you can escape the monster!
Code & graphics: Ossian Laurinharju & Oskari Lehto
Voice acting: Johannes Elmnäinen & Teemu Heikkilä
PLAY THE GAME: https://ossianl.github.io/rikupeli/index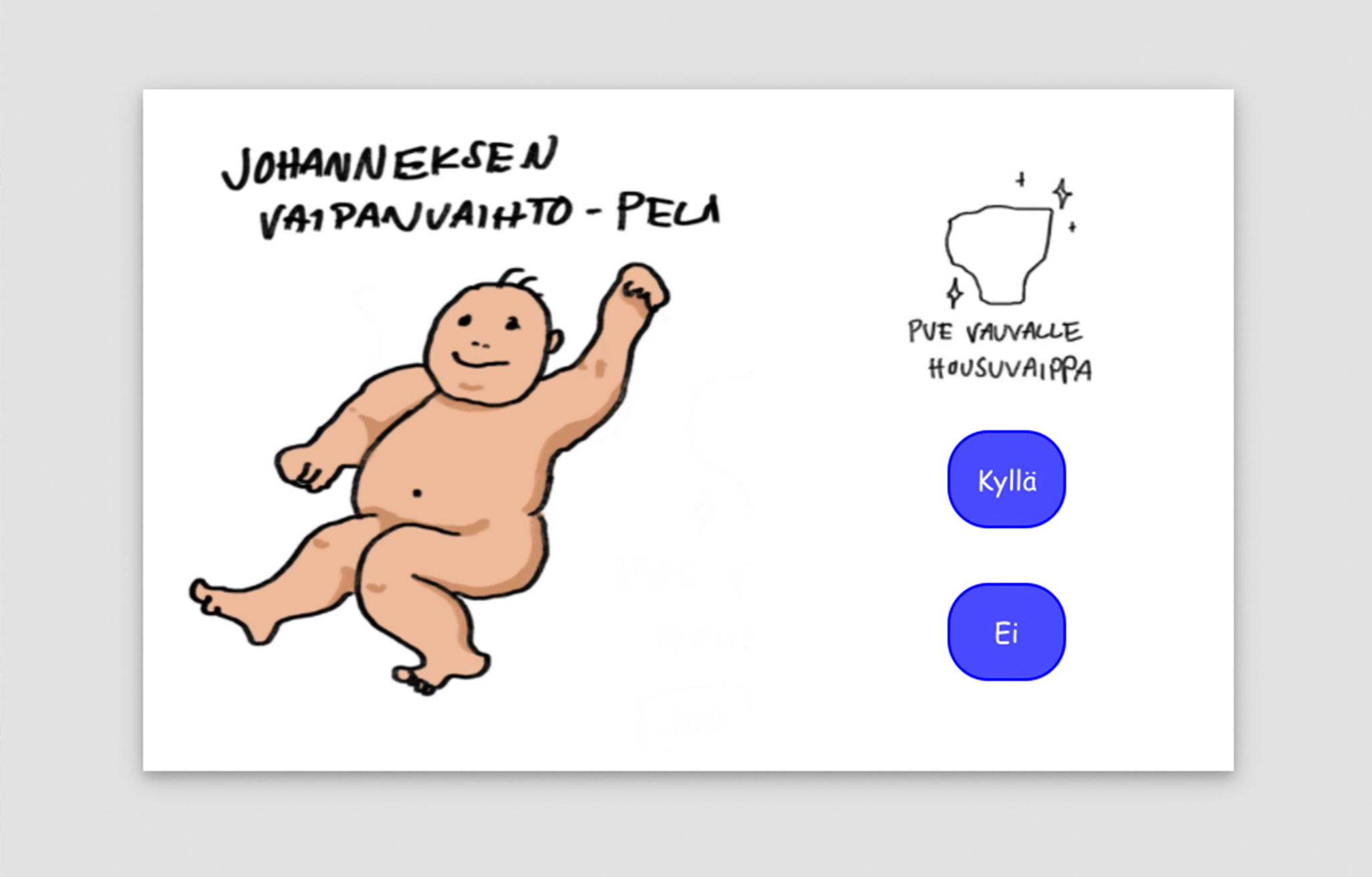 2) The diaper-changing game
A game for an expecting father to train him to change the diapers effectively.
An homage to the classic Finnish Flash game, Sakarin villapaitapeli, where you are tasked with putting a sweater (villapaita) onto the protagonist Sakari.
Code: Oskari Lehto
Voice acting: Riku Pelkonen
Graphics: Irma Savolainen
PLAY THE GAME: http://vaipanvaihtopeli.s3-website.eu-north-1.amazonaws.com/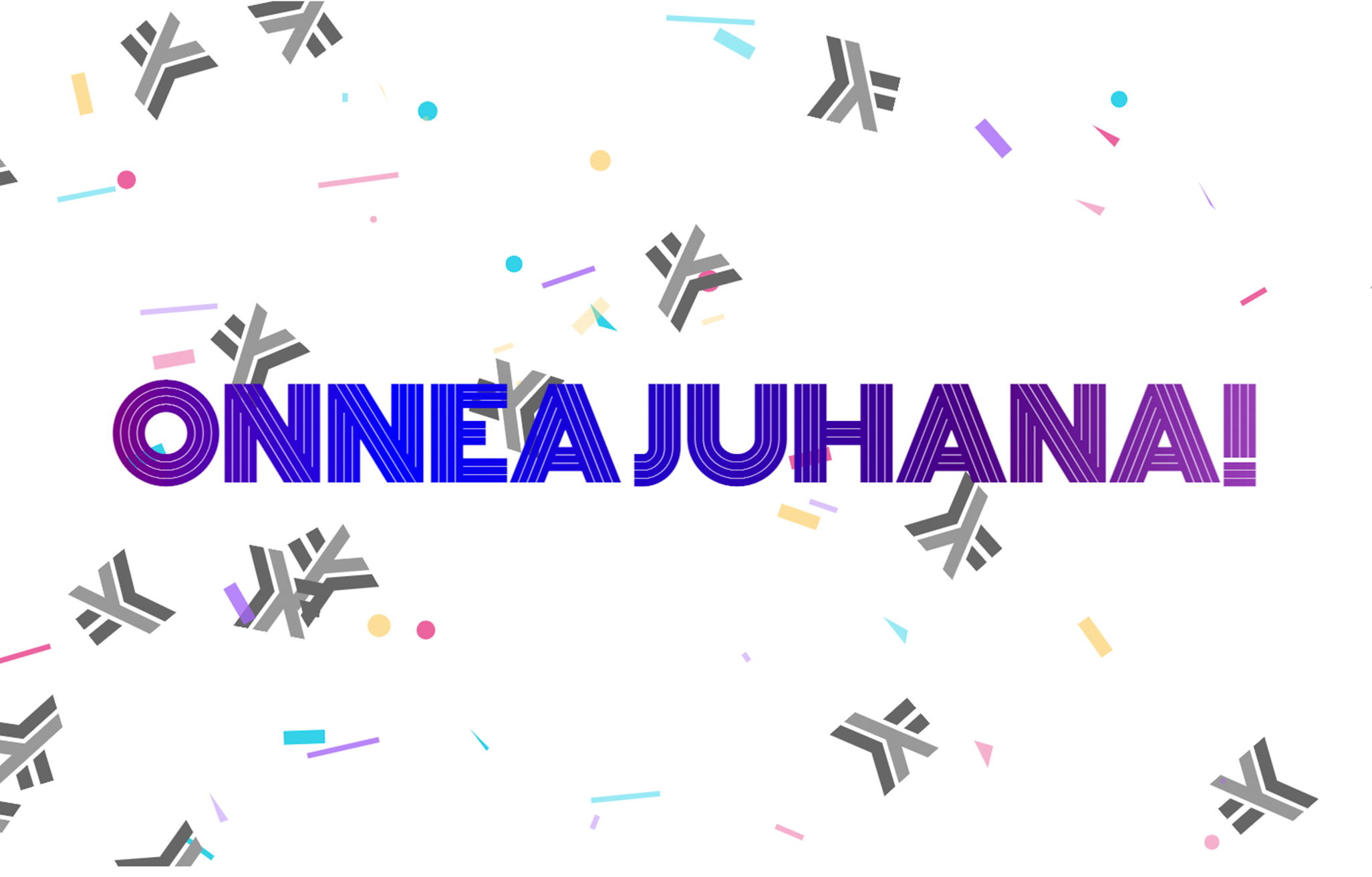 3) Instant party decor with Haskell confetti
We don't know anyone who likes Haskell more than our data engineer Juhana! That is why a digital party banner with Haskell confetti seemed like the appropriate way to celebrate his birthday. Open the site and you are set for the party decorations!

Code & graphics: Teemu Heikkilä
CHECK OUT THE SITE: https://happy-juhana.vercel.app/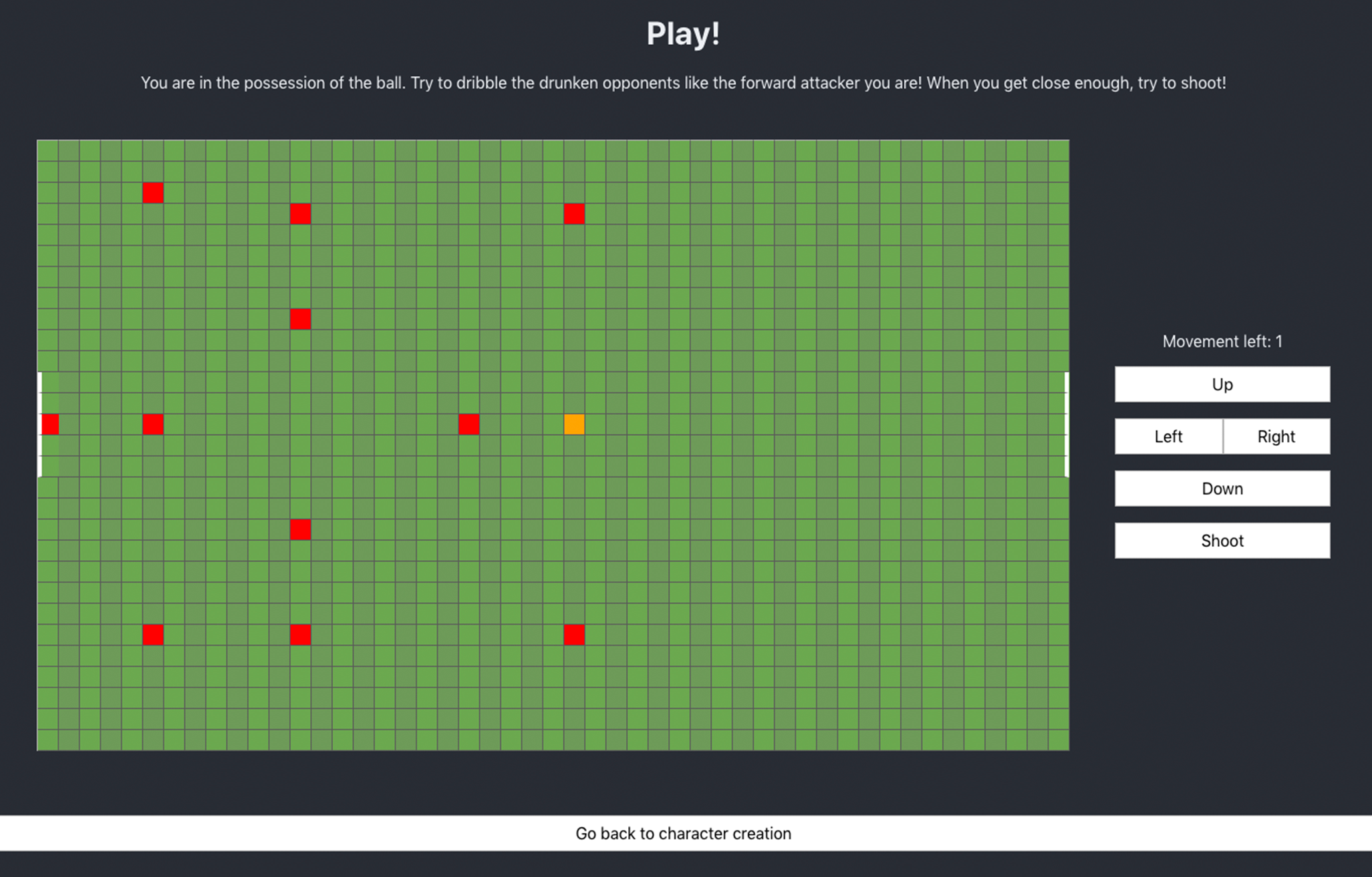 4) Vovaball: drunken football game
A strategic football game for a beer & football enthusiastic data engineer.
Set to an unusual match between a lone sober and a team of drunks, Vovaball offers you the football experience of a lifetime! Try and beat the game yourself and change the settings for more exciting outcomes.
Additionally, the game developer wanted you to know that this app was built very quickly, and therefore it features a bunch of loopholes waiting to be exploited. Can you find them? It took around 5 minutes for team Emblica to break the game.
Code, story & graphics: Johannes Elmnäinen
PLAY THE GAME: https://vovaball.vercel.app/
Repository: https://github.com/jelmnainen/vovaball
5) Digital birthday card drawing platform
For our graphic designer we created a customized drawing platform for creating a digital card. The platform's pen is modeled after the style our graphic designer created for Emblica. Go on and make your own card on the platform - but remember, the drawings are visible to anyone opening the site!
Code & graphics: Teemu Heikkilä
DRAW A CARD: https://julia.apps.emblica.com/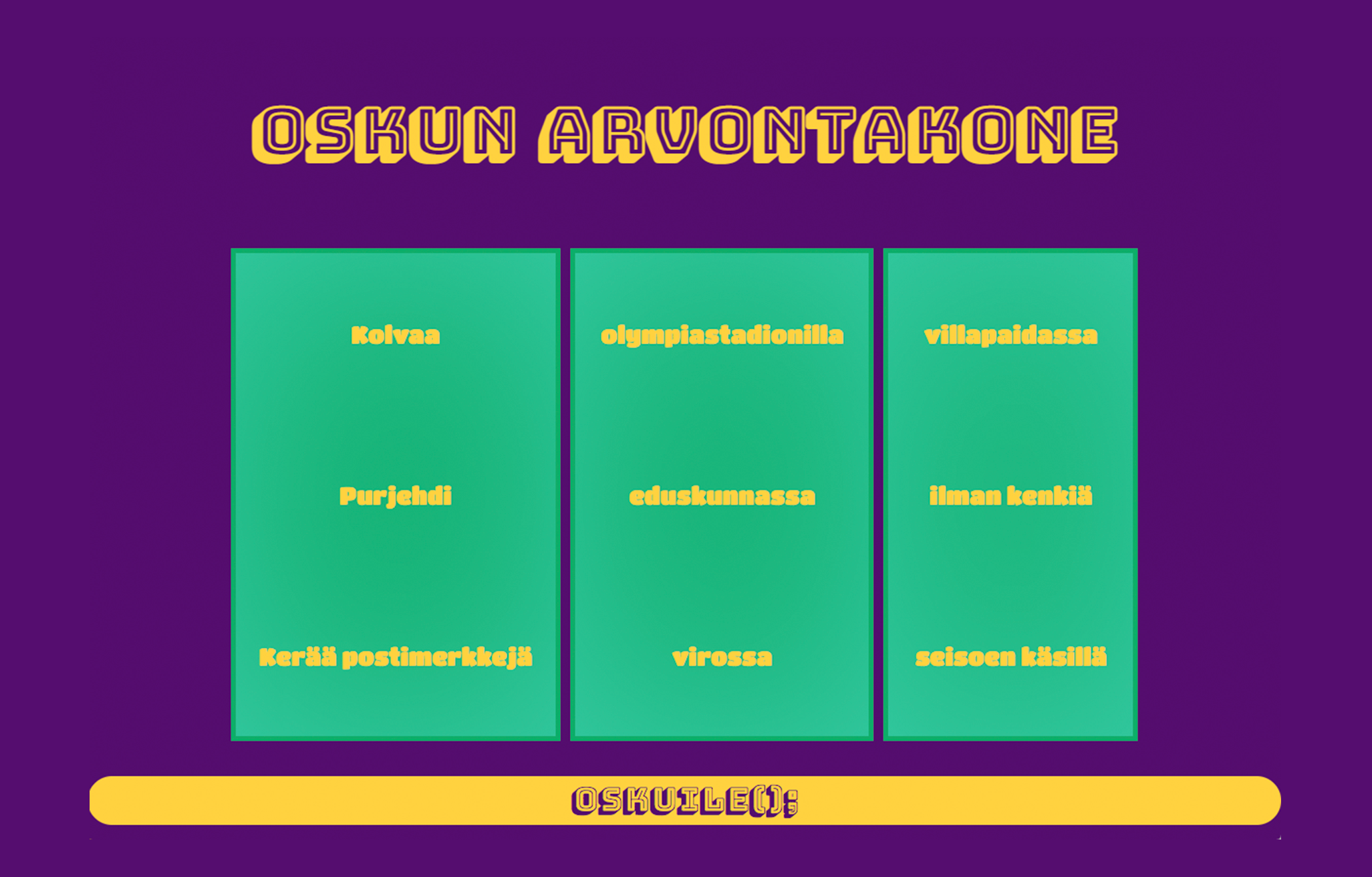 6) Osku's activity machine
Are you feeling bored and don't know what to do next? Try Osku's activity machine and become active! Push the button and get ready-made suggestions for an activity, a dedicated place, and how to perform the activity.
Code & graphics: Teemu Heikkilä
TRY THE MACHINE: https://osku.vercel.app/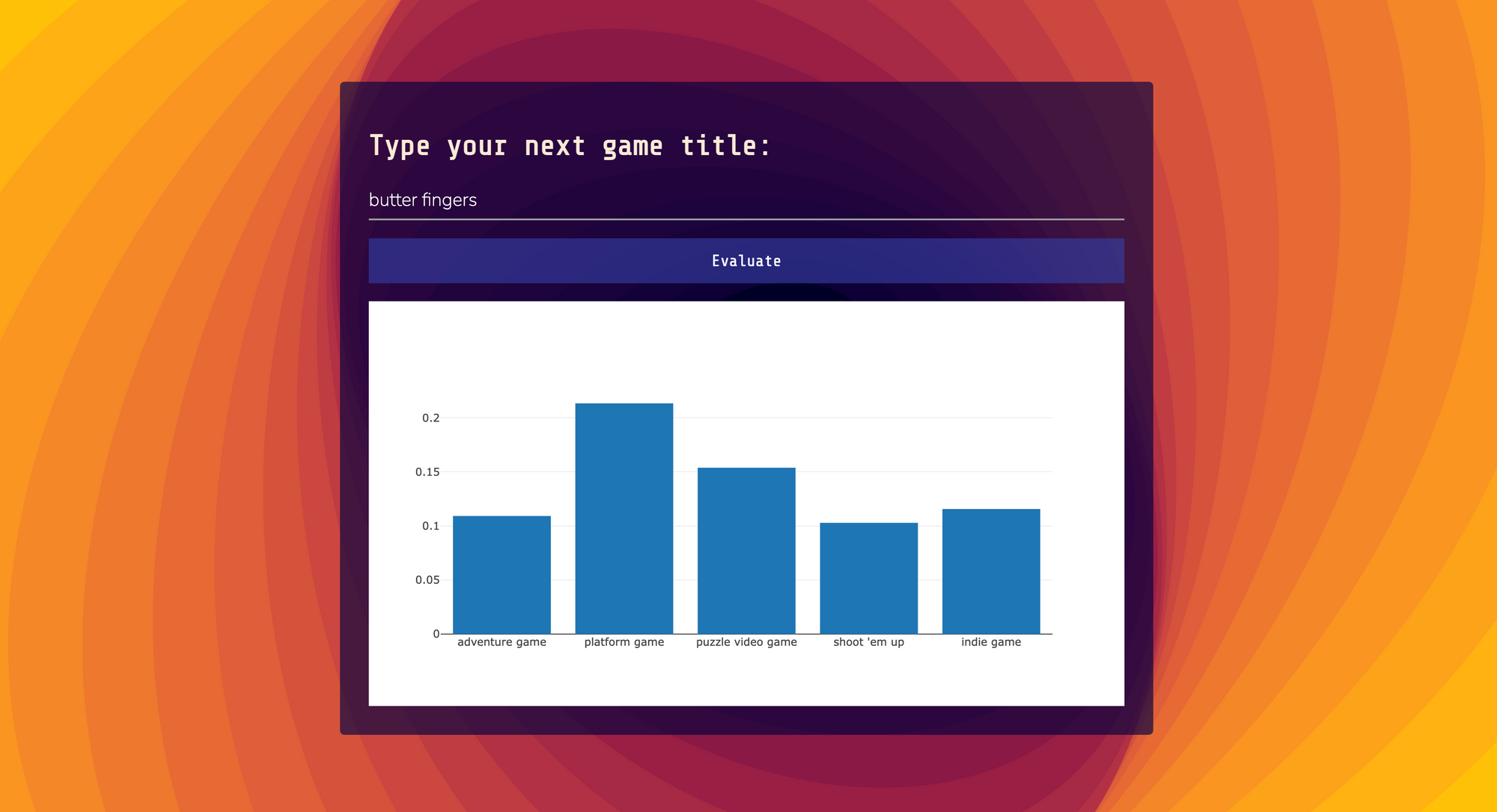 7) Game genre generator
At some point we realized that we have worked on so many games that a game idea generation tool might be a good idea to make our future workload a little lighter. So we created a generator, which assesses your game title and gives it suitable genres. You are welcome, game creators far and wide!
Code & graphics: Teemu Heikkilä
TRY THE MACHINE: https://ossian-genre-ai.apps.emblica.com/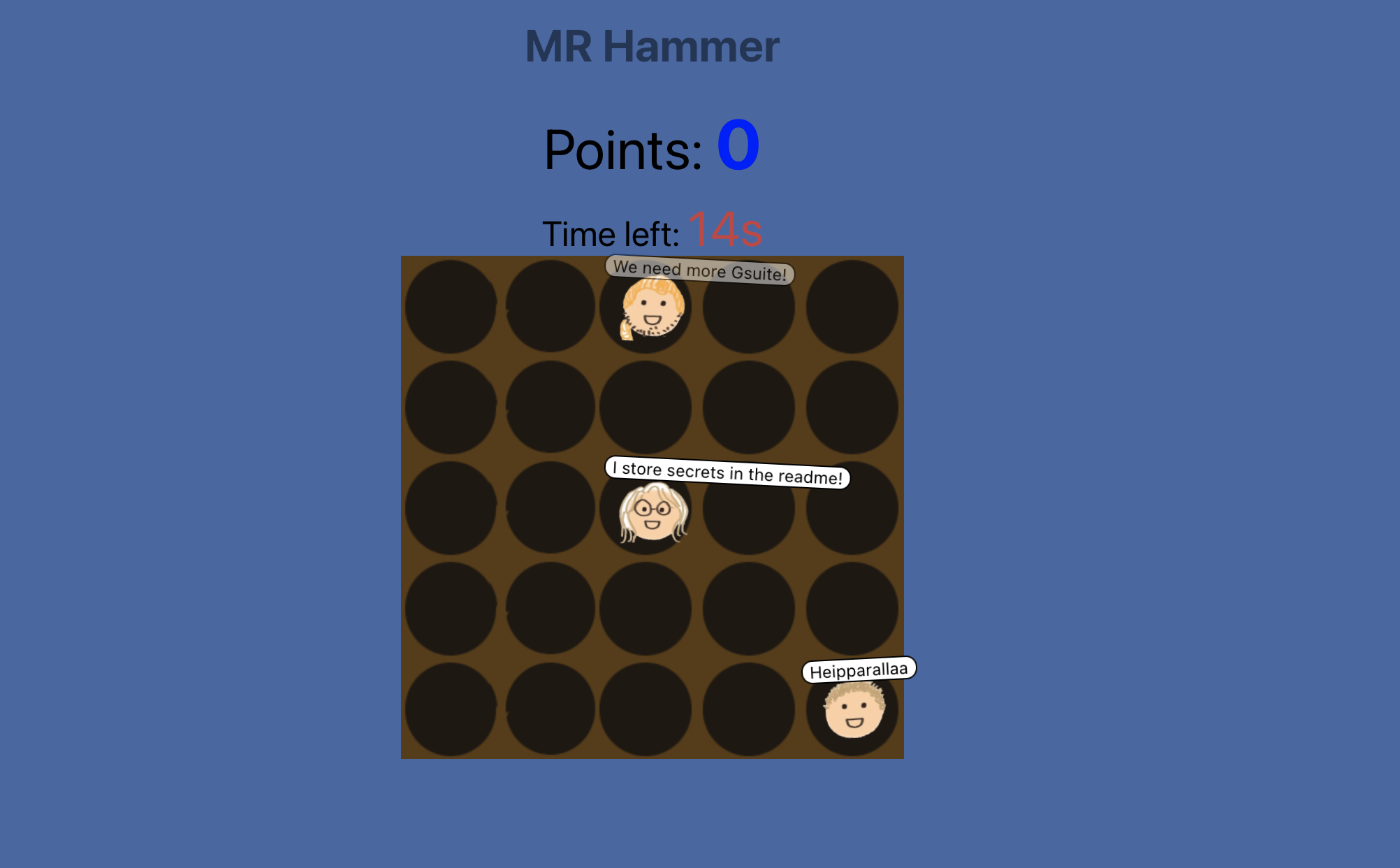 8) Whack-a-Emblica
Last but not least... when you are the chair of the company board, you can whack your friends and colleagues with a gavel - in virtual format! Try and beat your own record if you can.
Code: Oskari Lehto & Teemu Heikkilä
Illustrations: Irma Savolainen
TRY THE MACHINE: http://mr-hammer.s3-website.eu-north-1.amazonaws.com/
---
Emblica is not your average data team. We build customized solutions for collecting, processing, and utilizing data for all sectors, especially at the R&D interface. Whether our target is a factory line, an online store, or a field, you can find us busy at work, hands in the clay - at least at our office in Helsinki.